Managment Engineering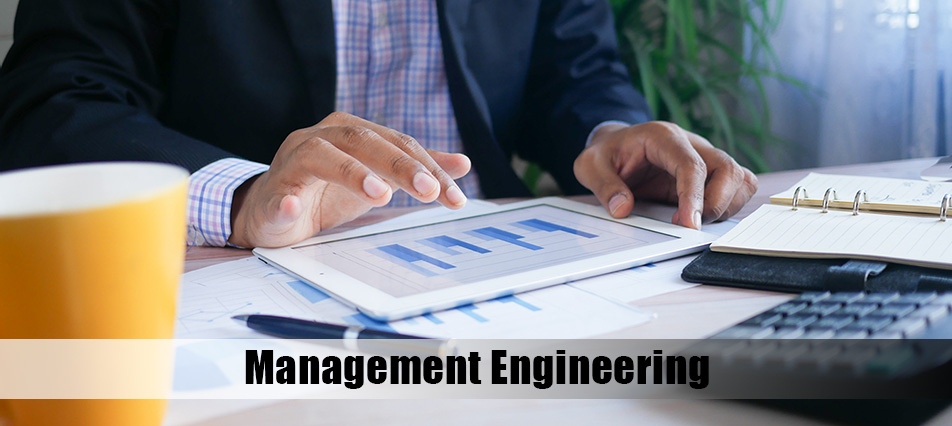 | | | |
| --- | --- | --- |
| Level | | Master's |
| Class | | LM31 |
| Duration | | 2 years |
| Classes held in | | L'Aquila |
| Admission typology | | Open admission with assessment of basic knowledge |
| Language | | Italian |
| Teaching methods | | Lectures and seminars |
| Student registry office | | Engineerering Area |
| Web site | | Managment Engineering |
| Info and Teachings | | Course catalogue |
CULTURAL MOTIVATIONS AND TRAINING PATH
The Management Engineering course stems from the need to meet the continuous and significant evolution of the role of the engineer, who is increasingly called upon to carry out activities of management and control of production and organisational processes.

The Management Engineering course is therefore aimed at training professionals capable of operating in situations where technical and technological issues are interconnected with economic, financial and organisational ones, guaranteeing an overall vision that ensures the coherence of technological choices with corporate strategies.
OCCUPATIONAL OUTLETS
The graduate in Management Engineering finds a natural place of employment in all enterprises and in all areas of activity where technological, economic and innovation elements coexist. He/she can carry out professional activities in various corporate functions (logistics, production, commercial, administrative) in manufacturing and service companies, as well as in public administration, and can also profitably undertake freelance work (as a business consultant) or entrepreneurial activity.